Metal Artist
- Daisuke Yamada -
---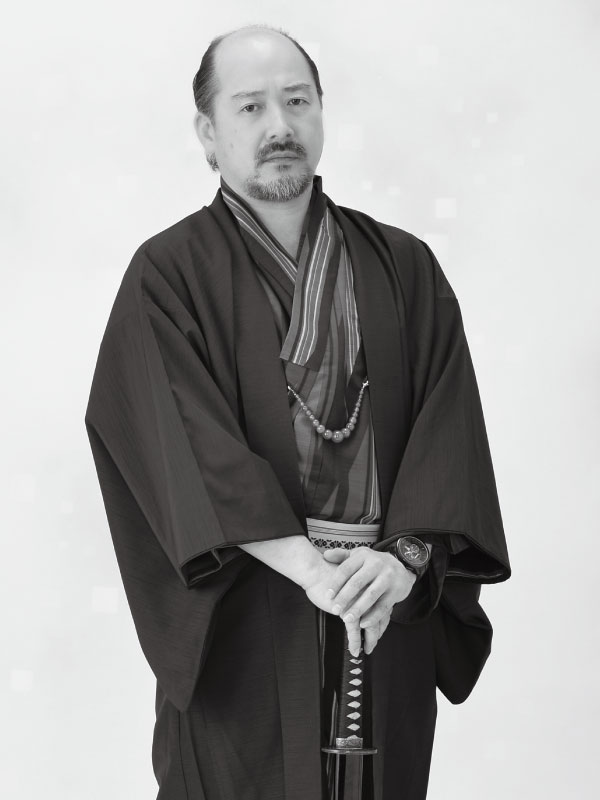 Daisuke Yamada
Yamada is a self-taught sculptor and metal artist working primarily with wrought iron.
Born in 1970 in Seki City of Gifu Prefecture, he began working at an early age as a welder and metal worker, gaining experience which inspired and fueled his creative passion.
Yamada opened his studio, Gaku, in 2012 in the Kajiya-cho district of Nagahama City, Shiga Prefecture. His work has been lauded through various awards at major domestic art exhibitions as well as through coverage from TV, newspaper, and other media outlets.
Artist's Statement
My first encounter with art happened while working at a metal factory and I had to make a store sign featuring a small ornamental flower. Without any instruction or direction, I relied solely on my own imagination to design and create the piece. Having never before felt such uplifting excitement as I did on this project, I realized that I had finally found both my purpose in life and my medium of artistic expression.

This was also the time when I discovered the work of Takato Yamamoto, a contemporary Ukiyo-e artist. I was overcome by his interpretations of the world that transport the viewer to lush dreamscapes of ecstatic poetry and vivid expression. This experience was a deep inspiration in learning to identify and express my artistic curiosity.

Flowers are a central motif of my pieces. The various accompanying and surrounding elements embody forms of varying emotional states. Though the story behind each piece remains open to the interpretation of the viewer.

People think of metal as something cold and hard, but by transforming its shape and texture, metal becomes a living, breathing entity. Through my sculpture, I try to help viewers see this organic side, and share some of the endless stories contained within.
Art
---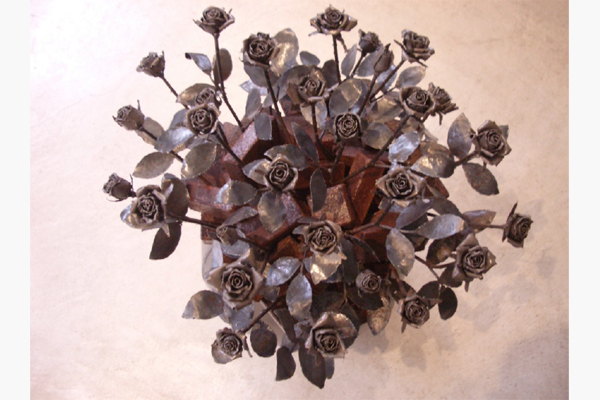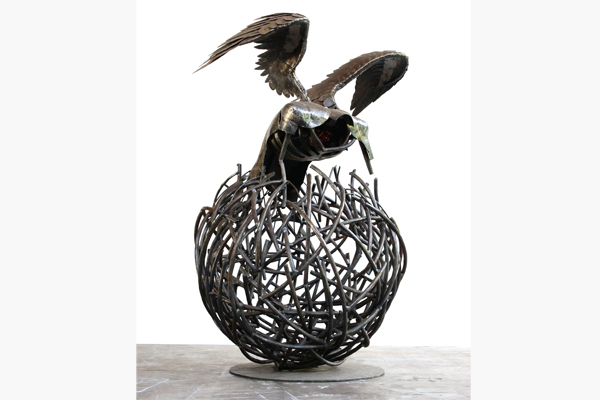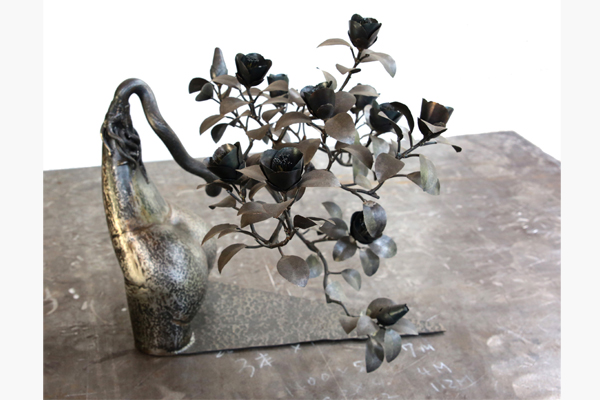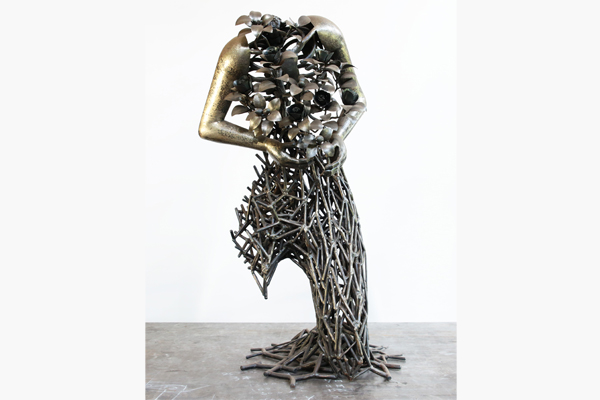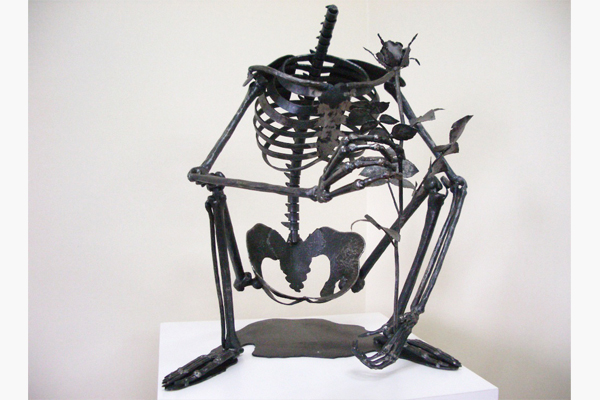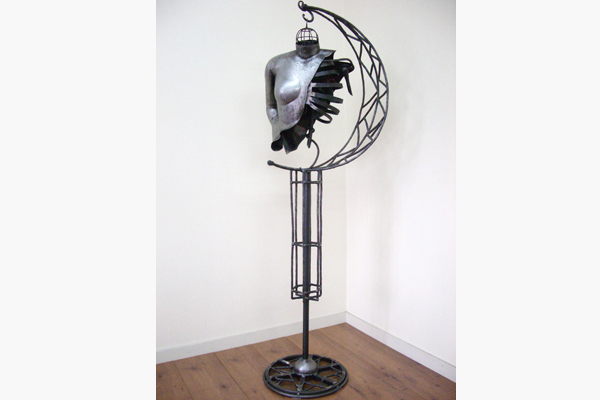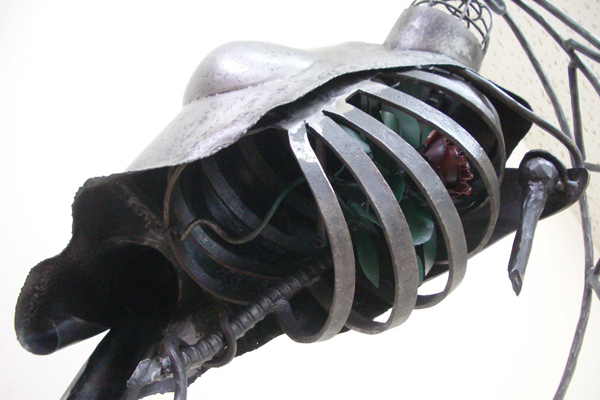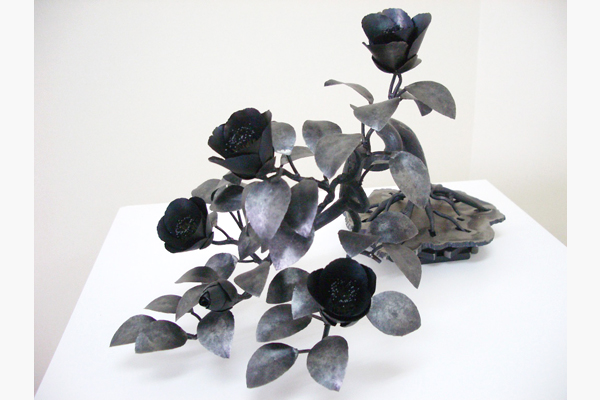 Works
---